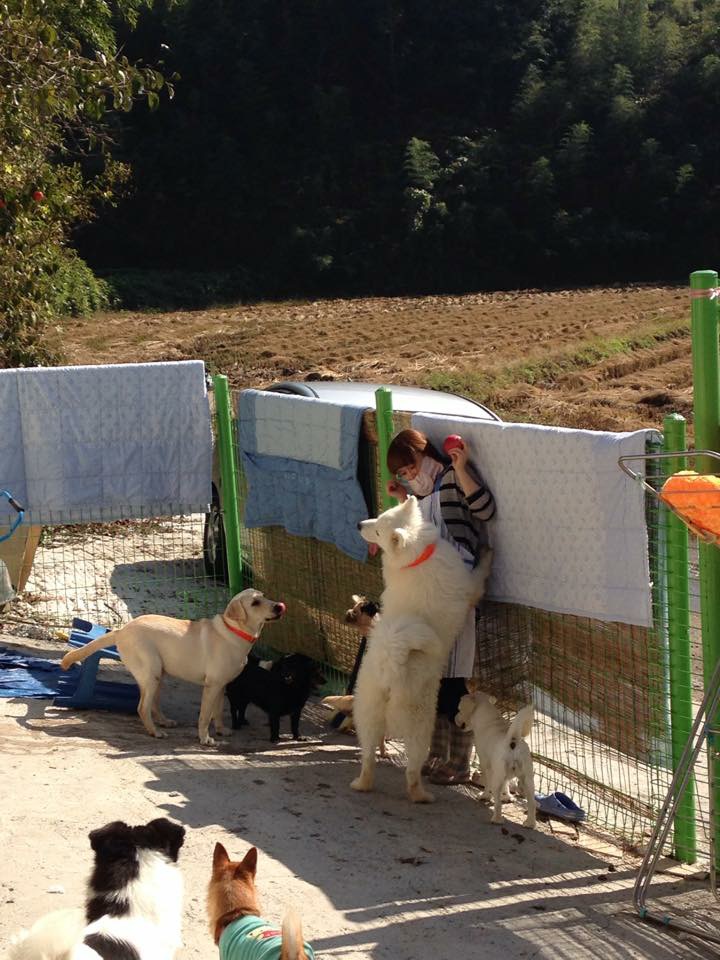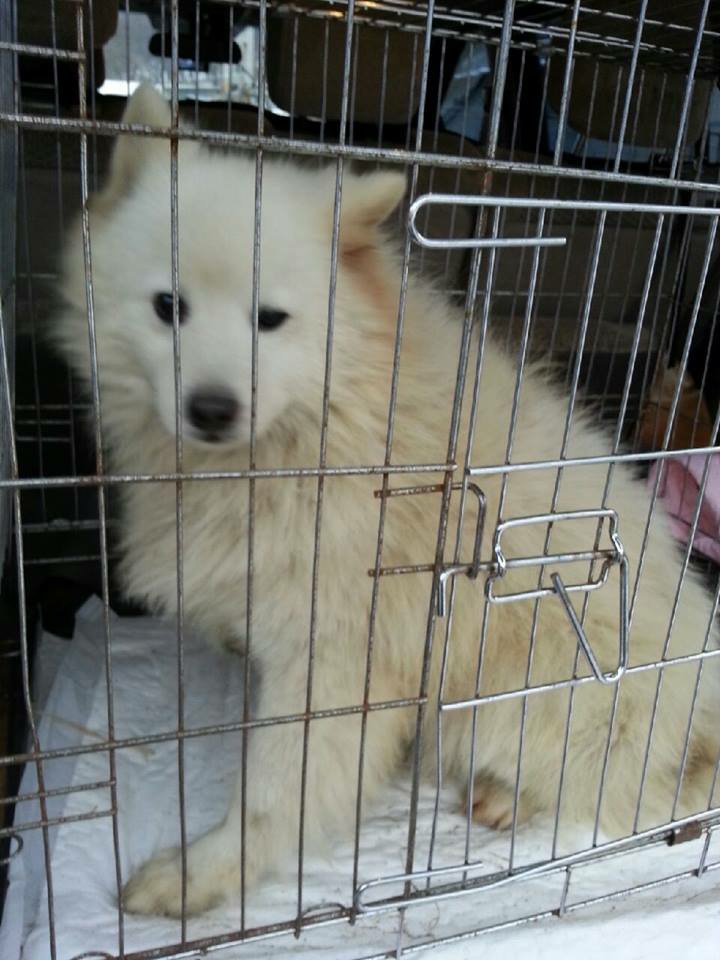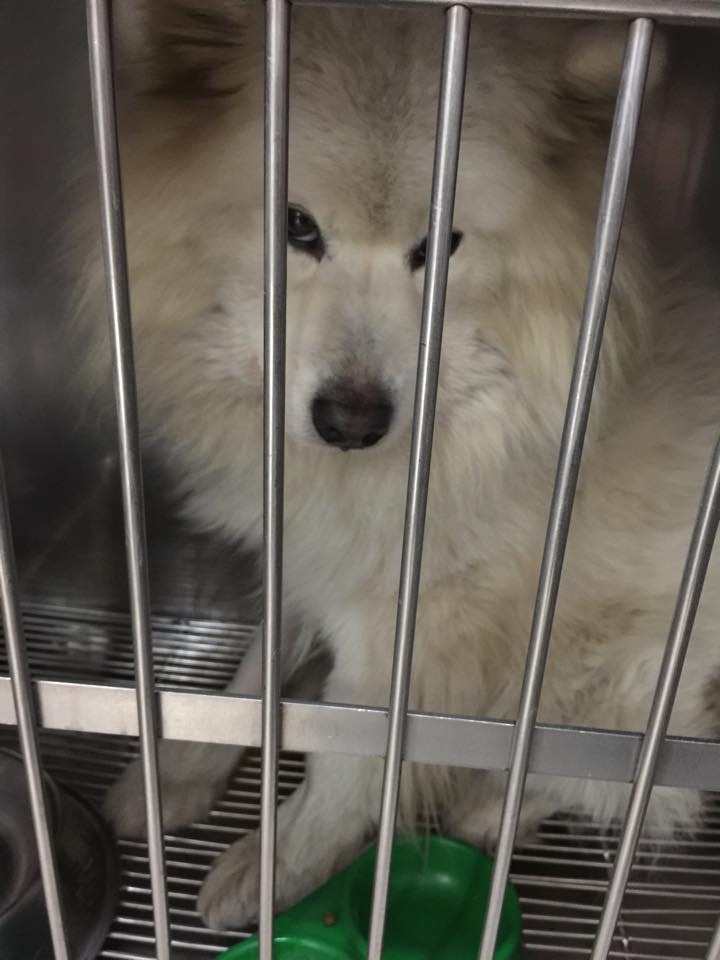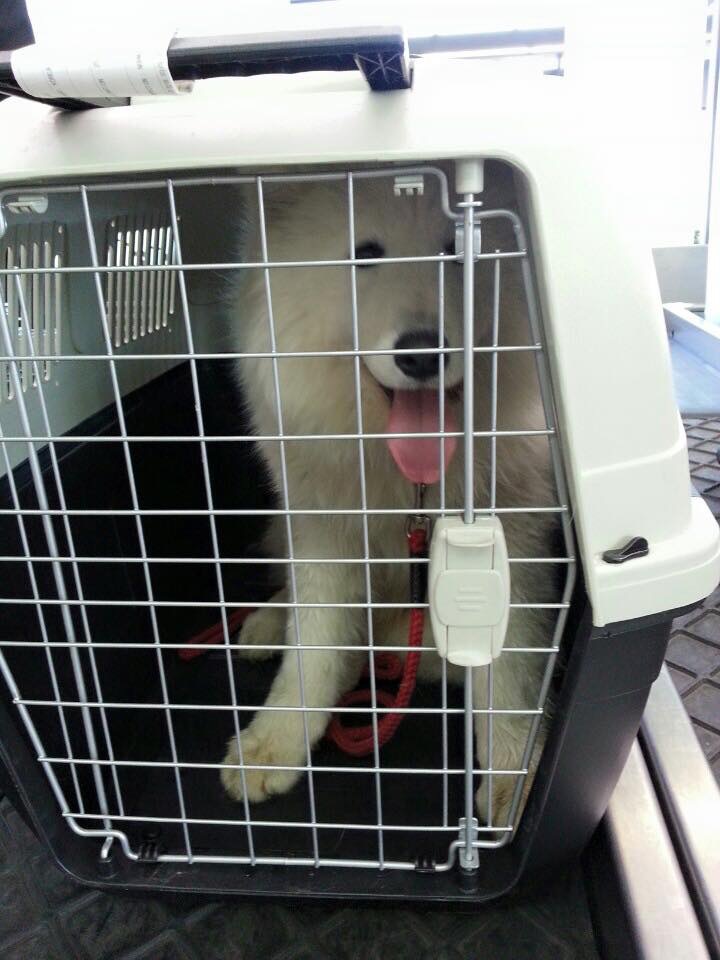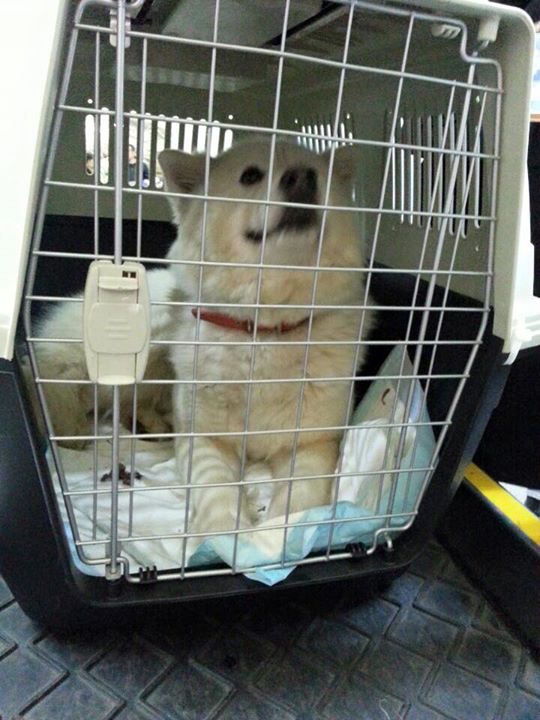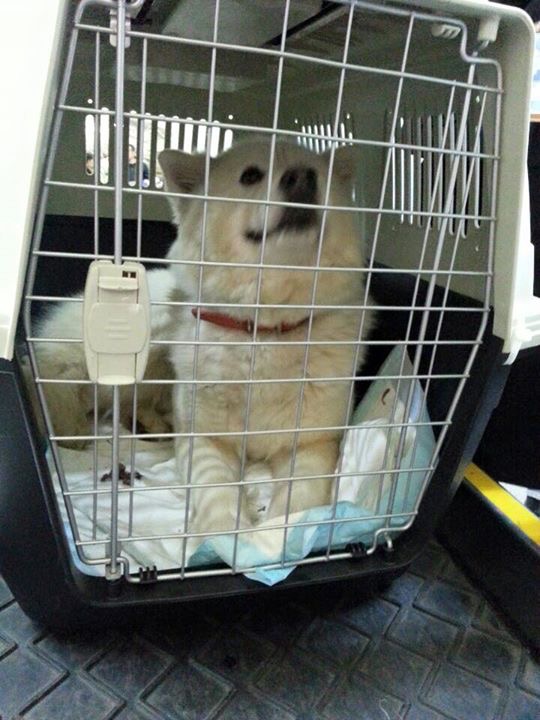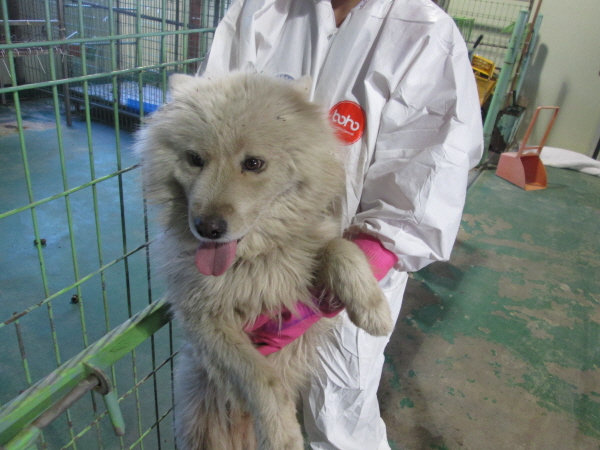 WHERE DO THEY COME FROM?
These Samoyed's are in city pounds in Korea, 95% of the time, they were previously somebody's pet who has either just disposed of them or decided they were too much trouble or just does not want them. We usually do not have a history on the animal once they go unclaimed at the pounds. I work with the EFL shelter, in Korea, and the volunteers' setup an agreement with the local pound authorities that allows me to pull them under this rescue Y-Not Save a Sam Rescue. EFL will then board them, evaluate them to the best of their ability, take them to the vet appointment, and arrange travel from the shelter. I also contribute to the shelter for their continued support.
I might also add that these dogs in the pound, if they go unclaimed are not always headed to the meat market. Yes, there is a chance that a meat market will pick them up depending on what city shelter it is but most of them will just be euthanized the day after hold is up due to taking up too much space. The meat market trade is real and does happen in Korea, and there are certain times a year when it doesn't matter which breed of dog, it has a good chance of slaughter – THE DOG DAYS OF SUMMER. The best way to explain is: dogs in Korea are just considered yard stock. They do not form the attachment to them as we do here in the US or other countries. They are considered more like goats and chickens.
MEDICAL
The dogs are fully vetted and have to comply with all USDA travel requirements before transportation can be scheduled.
EVALUATION PROCESS
The profiles we include on our website are simply our best guess. Because the history of the dogs is unknown age is not always accurate and in a shelter environment there are limited means to evaluate a dog to fit a home environment. If we receive an approved application on one of the dogs we have pulled into the shelter, we can do our best to evaluate to the specifications provided by the potential adopter.
ADOPTION PROCESS
I just want to explain this so everyone understands that there is no favoritism with any of the dogs I place. I have to keep the expense down because I feel like I am begging for money all the time but also feel that these precious dogs are certainly worth it! I know several of you are wonderful and perfect homes and I wish I could assist every one of you with a new family Samoyed! Occasionally there is a Samoyed/Jindo mix that comes in – and if we feel it has a good temperament we will also pull that dog into safety. It will then be put up on the adoption page of our website.
We do get dogs in the United States also surrendered but unless you live close to Utah, it is more expensive for me to ship you a dog from inside the States than it is from Korea, unbelievable!
TRAVEL ARRANGEMENTS
Unfortunately the hardest part of this job is – LOGISITCS! To keep the cost down on the transport of the dogs we fly them by courier (carry-on baggage) on Asiana or Korean Air. Both these airlines give us the opportunity of sending these dogs over as excess baggage. This limits the cost of transporting, making it reasonable to get these dogs to the United States and into great homes!
I am limited to the airports which allow such travel though – LAX, San Francisco, Seattle, JFK, O'Hare, Dulles DC are usually what we have to work with. Occasionally San Diego, Atlanta or Las Vegas.
FEES
There is a flat $500 adoption fee for the Korean Samoyed's. Any additional expenses we try our hardest to cover with donations and auctions because we know that the adopters are taking these dogs with a bit more risk.
If the adopter wishes to send their dog cargo and cover the excess cost of the transportation that is not a problem we will certainly work with them but the cargo can add up to an additional $500 to the cost.
Please click here to read several of the Sammy Success stories. Thank you again for your continued support!